The Author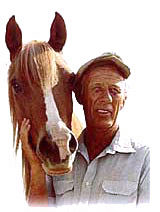 Walter Farley's love for horses began when he was a small boy living in Syracuse, New York, and continued as he grew up in New York City, where his family moved. Young Walter never owned a horse. But unlike most city children, he had little trouble gaining firsthand experience with horses-his uncle was a professional horseman, and Walter spent much of his time at the stables with him.
"He wasn't the most successful trainer of race horses," Mr. Farley recalled, "and in a way I profited by it. He switched from runners to jumpers to show horses to trotters and pacers, then back to runners again. Consequently, I received a good background in different kinds of horse training and the people associated with each."
Walter Farley began to write his first book, THE BLACK STALLION®, while he was a student at Brooklyn's Erasmus Hall High School and Mercersburg Academy in Pennsylvania, and finished it while he was an undergraduate at Columbia University. It was published by Random House when he was 26. He used his first advance to go traveling and after that hardly stopped longer than it took him to write another book. He traveled and lived in Mexico, Hawaii, the South Seas, most of the South American countries, the Caribbean Islands, and Europe.
The appearance of THE BLACK STALLION® in 1941 was hailed by enthusiastic boys and girls all over the country. An avalanche of mail urged Mr. Farley to write more about Alec Ramsey and the Black. But World War II intervened. Mr. Farley went into the US Army, where he spent the next five years. Most of the time he was assigned to Yank, the army weekly magazine, and he was also trained in the Fourth Armored Division.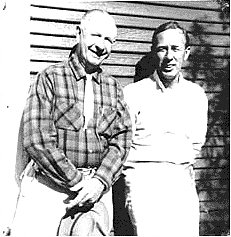 After the war Walter Farley resumed the adventures of Alec and the Black with THE BLACK STALLION® RETURNS. This was followed by SON OF THE BLACK STALLION®. Then Mr. Farley tried his hand at a story about a new boy, Steve Duncan, and a new horse, Flame, in THE ISLAND STALLION. Mr. Farley's readers were just as delighted with this book as his others.
Mr. Farley went on to write many more stories about the two stallions, and about other horses as well. Children of all ages have found Farley titles to enjoy, since many of the later stories were written for Mr. Farley's own children when they were too young to read his Stallion novels. And older readers and adults have been gripped by his fictionalized biography of America's greatest Thoroughbred, Man O'War. Walter Farley's titles reached a grand total of 34. The 21 Black Stallion and Island Stallion stories are still in print and selling steadily. His readers respond with passion, writing him thousands of letters and emails every year. In May 1949, the first Black Stallion Club was founded, in Kentucky. Mr. Farley designed a membership button for it; the button was in constant demand among his readers for years. The Black Stallion® books were so popular in the late 1940s and '50s that they topped the New York Times annual list of best-selling children's books. Three nationwide Black Stallion contests were held. Walter Farley's books have been published abroad in more than 20 countries, including Austria, Czechoslovakia, Denmark, England, Israel, Finland, France, Germany, Holland, Iceland, India, Indonesia, Italy, Japan, Malaya, Norway, Russia, Saudi Arabia, Sweden, and Switzerland, as well as in the United States and Canada.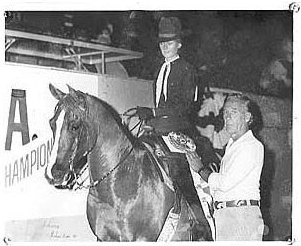 All his life Walter Farley remained a keen spectator of the racing scene, and he enjoyed nothing more than hobnobbing with horse trainers and other professional horsemen. It is thanks to these people that his books are so full of authentic details of raising and training horses. When not busy working or traveling, Mr. Farley liked to ride dressage and high school Lippizaner horses. He also sailed and sometimes raced his 35-foot auxiliary sloop "Circe."
Mr. Farley and his wife Rosemary, had four children: Pam, Alice, Steve, and Tim, whom they raised on a farm in Pennsylvania and in a beach house in Florida. In addition to human members, the family at various times included Arabian horses, Standardbreds (racing trotters and pacers), a Great Dane, an Australian terrier, and Siamese cats. There was always at least one horse in the backyard. In 1968 Pam Farley was killed in a car crash in Europe at the age of 20. Mr. Farley memorialized her free spirit and love of horses in THE BLACK STALLION® AND THE GIRL.
In 1979 a long-held dream of Walter Farley and his fans was realized with the release of a movie based on THE BLACK STALLION®. The film entranced viewers of all ages around the world. A sequel, THE BLACK STALLION® RETURNS, was released in 1983. Mr. Farley served as a consultant on horse matters for both movies.
Walter Farley's interest in children was not confined to writing for them. He was very active in children's reading programs, making frequent appearances at schools, libraries, and book fairs. In recognition of his contribution to children's literature, in 1989 his local library in Venice, Florida, designated its children's wing the Walter Farley Literary Landmark. A permanent exhibit of Black Stallion memorabilia is on display there.
Mr. Farley died in October 1989, shortly before the publication of the twenty-first book in the Black Stallion® series, THE YOUNG BLACK STALLION, written with his son Steve, who continues the series. The book was dedicated to his first grandchild, Miranda.
Among the many visitors to Canada for the 1986 World Dressage Championships was author Walter Farley, creator of the "Black Stallion." He was surrounded by fans, who were perhaps surprised- that a writer of high adventure should enjoy something us sedate as dressage. But dressage is not new to Walter Farley. His books are contemporary. Dressage assumed a mystic quality in "The Black Stallion®'s Ghost" (Random House, 1969) as performed by a riderless mare called "the Ghost." As Farley explained in Canada he was introduced to dressage by Christilot Hansen Boylen (one of the competitors) and wrote the foreword to a book she wrote.
In a later Black Stallion sequel, the main character, Alec, gets a letter from his girl friend in which she writes: "I know what a joy it is for you to ride a fast race horse, but did you know you can achieve the same joy from riding at a slow, cadenced trot? It's called 'passage,' and you're truly one with your horse. It's the same feeling as when you ride the Black, only you achieve it by high, measured strides." (The Black Stallion® Legend, Random House, 1983, Chapter 4.)


The Start of a Career
"I always wanted to write," Farley told members of the press in Canada, "It's the only thing I've ever done."
In 1940, an editor told him, "Don't figure on making any money writing children's books." Farley disagreed. "If you can write a book that will interest children you can make a living he said, and he proved his point by starting with The Black Stallion® and developing it into a series that became almost a cult complete with fan club. Farley penned The Black Stallion® as a student in high school in Brooklyn, New York, encouraged by his English teacher. The book was published when he was an 18-year-old undergraduate at Columbia University. Its subject matter was "a dream on paper," which sprang to life years later when the book was made into a motion picture. Although he was a city boy, Walter Farley said, "There were plenty of horses in New York." He hung around the race track, and spent a lot of time with an uncle who was a trainer. He learned to appreciate all kinds of horses when his uncle discouraged him from pursuing a career as a professional rider, Farley turned to his literary talent which enabled him to fulfill other dreams – owning horses and being able to travel.
Today, he urges others to follow his example. He especially enjoys talking to youngsters in the classroom, explaining, "I don't think kids are encouraged to use their imaginations." His philosophy is that you can make a living doing what you love best, or doing something related to it.
It was The Black Stallion® and its numerous sequels that propelled him to fame. The adventures of the main character, Alec, have taken him from a remote desert island to the Florida Everglades and the American West. In addition to exploring the unknown, the hero enjoys a relationship with his horse that children relate to and envy.
When The Black Stallion® was filmed, author Farley feared that the book might not translated successfully to the new medium, but he was pleasantly surprised. "'They did a beautiful job," he said. The movie was artistic, true to the original script, and surpassed even the author's expectations. (A subsequent picture filmed in Italy failed to live up to his standards.)
Today, Walter Farley divides his time between a farm in Pennsylvania and a winter home in Florida where he swims and sails. He still owns horses, but has leased most of them out, as he told journalists in Canada, because his busy schedule gives him little time for them.
He continues to write, lecture, and attend races and horse shows whenever possible. He observes that a love of horses knows no national boundaries.
In 1964, he was awarded a prize by the jury of young French readers and his books are in print in at least 14 countries. He also feels that boys love animals as much as girls -"They just don't write letters."
Walter Farley has written about subjects other than horses and his books have been translated into many languages and sold throughout the world. He wrote about Man O' War, created The Island Stallion, and a dog story, the Great Dane Thor, was his first fiction about a canine.
Several generations of readers have devoured Farley's books. Adult journalists in Canada told him that his writing had inspired them at an early age. Parents and even grandparents who grew up with The Black Stallion® now buy the book for younger family members. Farley's books remain timely in the modern world. "Many kids would rather ride on the back of a horse… than pilot a spaceship to the moon," he has said. (February 1987)