Join us in celebrating the excitement and adventures of my father's famous wild horse, "The Black Stallion"! Black Stallion is as fascinating today as he was 70 years ago when my dad, Walter Farley, dreamed of him running free in the desert. His school story, started on his the kitchen table, carried us around the world by a stallion that the New York Times called "… about the most famous horse of the century." This site is dedicated to the world of your imagination and all things "Black Stallion".
Come in and see what's new this week at the Ranch Trading Post; for classic Black Stallion books, Black Stallion DVDs, movie music CDs, toys and unique equestrian gifts! You can find our exclusive Bucephalus figurine from the Black Stallion Movie, as a timeless piece of jewelry or special gift statuette.  Explore the extensive information about the Black in our Experience section as well as upcoming news and special events on our blog. Visit our new and improved Zazzle Store offering photos from the films for your own custom made t-shirt. Discover the fantastic art of Native America, Hopi, Zuni and Navajo jewelry that Dad loved from the old southwest. Enjoy our one of a kind equestrian gift items which can be found only at the Ranch Trading Post, "where the Legend lives on".
Participate in the lively chats and discussions on the Forums, and catch up with fans of all ages – you might even run into me, Alec Ramsay, Kelly Reno, even Mickey Rooney! Pick up a few tips from a cutting cowboy or hear about the hard work of the pro-horse circuit. Have you missed any TV episodes of, "Adventures of the Black Stallion" or the IMAX version of "The Young Black Stallion" movie? Have you experienced the magic of "Black Stallion Returns" in the Sahara desert? Want to relive Alec's first ride on the beach in the original "The Black Stallion"? There are comics and other works you may have never seen, magazine articles from the past and present, ebooks and foreign language books, too. Also we offer extensive archives to help any horse or school project. Explore the history and excitement – it's all here at theblackstallion.com
On the News Blog we often have Free Contests in art, writing or just for fun. We gather information about exciting new Horse Books and classic ones too. A variety of children's books, horse movies and current horse topics are explored weekly.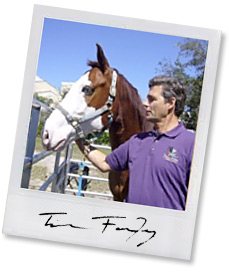 We're always looking for new "news" to share so if you have something special please drop me a line at stallionfanmail@aol.com or on Alec Ramsay's FaceBook page.
If you're interested in participating in any of our Live Events, or volunteering with our non-profit reading program, be sure to visit www.HorseTales.org If you love horses or books, movies and fun you'll love theblackstallion.com Enjoy the Ride!
Tim Farley
The Black Stallion Forum
Visit now: Black Stallion Forum – The Message Board
Black Stallion News Blog
Visit Tim Farley's Official Blog. Register for the Blog and Email updates: Free User Registration. Visit now: Black Stallion News – Tim Farley's Official Blog

Horse Tales Literacy Project
"Horses Inspiring Children to Read and Succeed!"
Visit now: The Horse Tales Literacy Project
Black Stallion Movie Clips
We have made available a few movie clips from the first movie for your viewing pleasure. Also for those of you who have never seen the movie, maybe this will help you decide to buy it. Buy the Movies on DVD/VHS: Gift Store